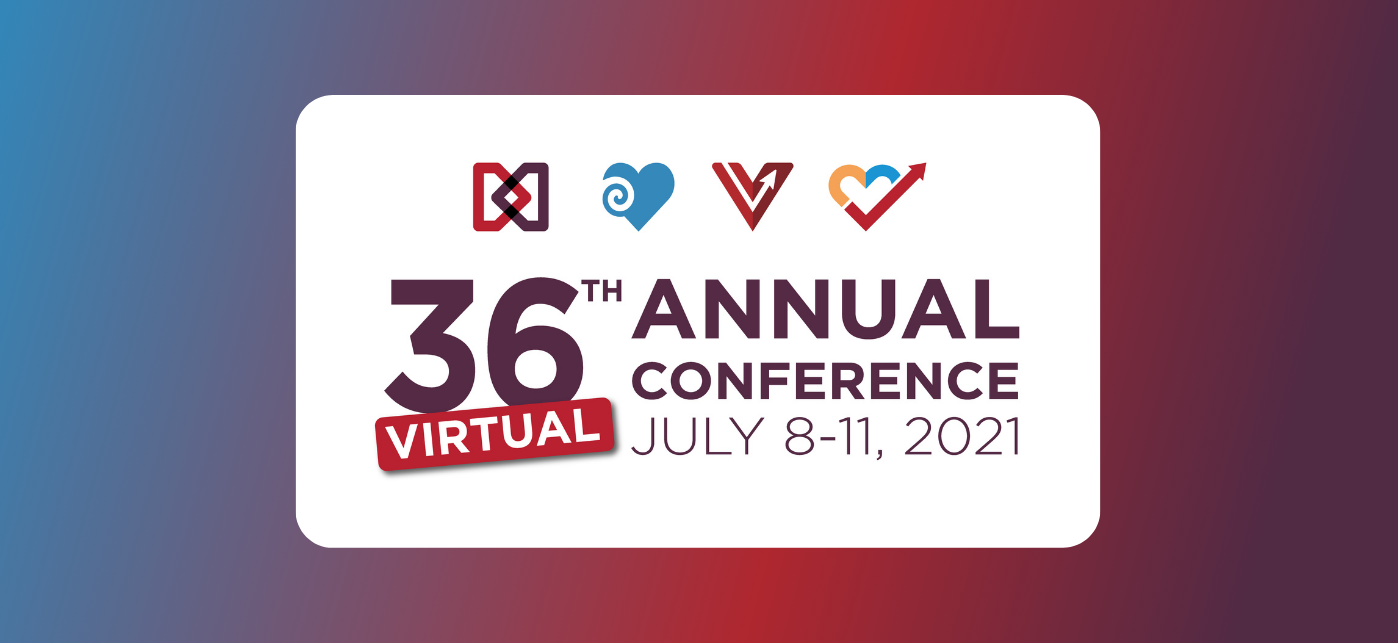 Every year, The Marfan Foundation holds an annual conference that provides people living with Marfan syndrome, Vascular Ehlers-Danlos Syndrome (VEDS), Loeys-Dietz Syndrome, FAA, and other related conditions, and their families, an opportunity to learn about these conditions from the country's medical experts, hear about the latest research, and connect with other people who are on the same medical journey.
In 2021, we are holding our first-ever Virtual Annual Conference, July 8-11. This four-day event offers innovative ways to reconnect with old friends and make new ones through condition discussions, social events, and open virtual spaces to hang-out and share. The medical sessions on Marfan, Loeys-Dietz, VEDS, and Stickler syndrome will, as always, feature leading experts in the field and will allow for robust question and answer exchanges. There is no cost to register.
"We are proud to offer a fresh twist on our long-standing Annual Conference this summer," said Cory A. Eaves, Chair of the Foundation's Board of Directors. "We have taken what we learned from conducting virtual programming for the past year and a half to respond to the changing needs of our community. This new format broadens our ability to provide an incredible combination of educational, supportive, and fun activities. We hope everyone takes this opportunity to connect with others with Marfan, LDS, VEDS, and other related genetic aortic and vascular conditions."
For our international community members, the conference offers sessions in Italian, French, German, and Spanish, as well as virtual meet-ups in each of these languages. In addition, several sessions will be translated live into Spanish.
Sessions will be available from morning till evening Eastern time, with several support groups offered more than once so that they are accessible to people in different time zones. Some medical presentations will be recorded; support and social gatherings will not be recorded. The complete program will be available soon.
We recommend viewing the conference sessions on a desktop, laptop, or tablet, though they can also be viewed on a smartphone. Internet access is required.
If you have any questions about the conference or how to register, please email staff@marfan.org.
To register, please click here.
OPPORTUNITY FOR DOCTORS: Dr. Reed Pyeritz and Ms. Jane Tumpson Marfan Conference Physician Travel Scholarship available. Learn more and apply here.
Presenting Sponsor

VEDS Presenting Sponsor

Victory Sponsor

---
Registration Now Open!
Virtual Conference
July 8-11, 2021
Online Everywhere!

Save the Date!
36th Annual Conference
July 7-10, 2022
Newport Beach, CA