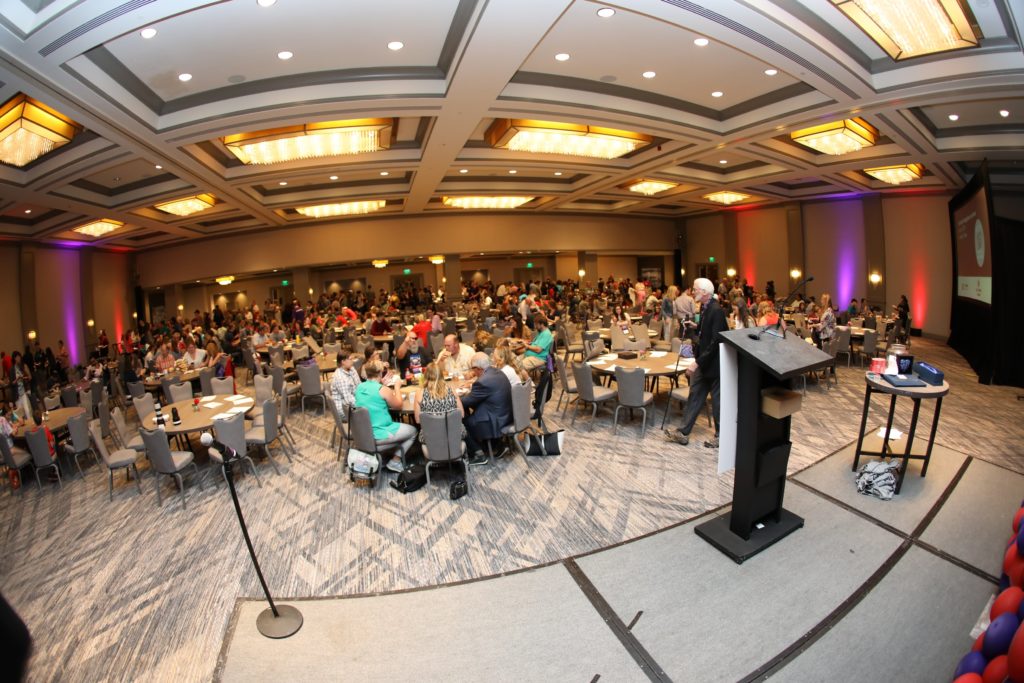 Every year, The Marfan Foundation holds an annual conference that provides people living with Marfan syndrome, Vascular Ehlers-Danlos Syndrome (VEDS), Loeys-Dietz Syndrome, FAA, and other related conditions, and their families, an opportunity to learn about these conditions from the country's medical experts, hear about the latest research, and connect with other people who are on the same medical journey.
The Foundation offers specialized programs and workshops for people of every age, including children, teens, young adults, and older people. In addition, we offer conference attendees free medical assessments, which we make possible in conjunction with the medical institution that co-hosts the conference and our dedicated medical advisors, who are the leading doctors on Marfan syndrome and related conditions from across the U.S. This is a unique offering that is truly a benefit for those who do not have access to expert medical care near their home or lack healthcare coverage. And, we offer scholarships to conference attendees.
In 2019, the Foundation launched its first VEDS track at the Annual Conference, providing the VEDS Community with a program designed to meet their specific needs. It featured the leading doctors on VEDS and community leaders from across the U.S.
Since the great success of the Vascular Ehlers-Danlos Syndrome tracks at the 2019 conference, The Marfan Foundation formally announced its VEDS division, The VEDS Movement. The Annual Conference will continue to expand its programs and events specifically for our VEDS community. We hope you join us!
2021 ANNUAL CONFERENCE UPDATE: The Northwestern, Lurie, and Marfan teams have decided to postpone the in-person Annual Conference in Chicago in July of 2021. Our hotel partners agree with this decision and look forward to welcoming the Foundation back to Chicago in the future. As always, the intent of our collective decision is to put the health, safety, and well-being of our community first, out of an abundance of caution and lack of certainty for what the coming months will bring with respect to the current public health crisis. In the next several months, we will work on a plan to bring our community together this summer.
OPPORTUNITY FOR DOCTORS: Dr. Reed Pyeritz and Ms. Jane Tumpson Marfan Conference Physician Travel Scholarship available. Learn more and apply here.
Virtual Conference
July 8-11, 2021
Online Everywhere!

36th Annual Conference
July 7-10, 2022
Newport Beach, CA