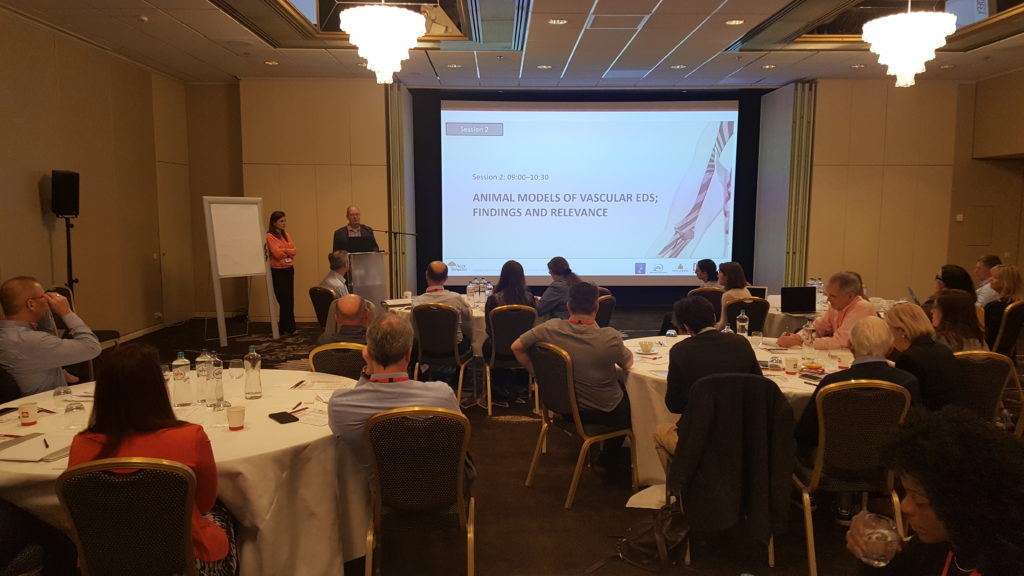 To facilitate and maintain international collaboration between scientists in the field, we collaborate with the DEFY Foundation to host recurring VEDS Scientific Meetings.
These scientific meetings convene the top researchers in VEDS from around the world to discuss key research goals and progress on VEDS.
These meetings are held at several-year intervals to allow time for sufficient progress and the assessment of new advances and their impact.
DEFY VEDS Scientific Meeting, August 29, 2022
The one-day in-person meeting will be held on Monday, August 29, 2022, from 8:00
am – 5:00 pm in Paris, France, as part of The Marfan Foundation's Science in Paris meeting. Registration is open at https://marfan.org/scienceinparis/.
Science in Paris, August 29- September 1, 2022
The Marfan Foundation's Science in Paris meeting will take place August 29- September 1, 2022. The goal of the meeting is to bring together national and international researchers and clinicians focused on genetic aortic and vascular conditions, enhancing collaboration and discovery to ultimately benefit patients and families.
This four day event will feature three separate, but connected, scientific meetings on Vascular Ehlers-Danlos Syndrome (Day 1), Marfan, Loeys-Dietz, and related syndromes (Days 2 and 3), and the GenTAC Aortic Summit (Day 4). Clinicians in all disciplines, surgeons, and researchers are welcome to attend.
DEFY VEDS Scientific Meeting, April 9, 2021
The last DEFY VEDS Scientific Meeting was April 9th, 2021. Full program information is still available here.
This meeting was open to medical professionals, researchers, and scientists, and the agenda was driven by abstract submissions. All presentations (in both platform and poster formats) were selected from the abstracts.
The meeting was recorded and the recording is available below, separated into presentation sessions, Q&A sessions, and panel discussions.
Email research@marfan.org to learn more about the VEDS Scientific Meeting.