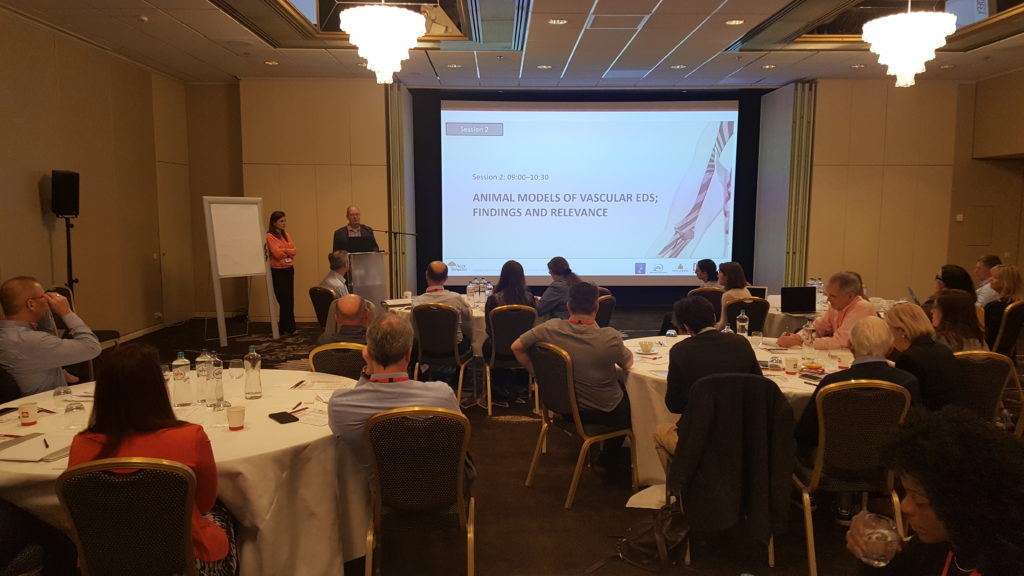 To facilitate and maintain international collaboration between scientists in the field, we collaborate with the Defy Foundation to host recurring VEDS Scientific Meetings.
These scientific meetings convene the top researchers in VEDS from around the world to discuss key research goals and progress on VEDS.
These meetings are held at several-year intervals to allow time for sufficient progress and the assessment of new advances and their impact.
VEDS Scientific Meeting, April 9, 2021
The next VEDS Scientific Meeting is scheduled for April 9th, 10-4 EST. Full program and registration will be available on March 1, 2021.
All meeting content will be driven by abstract submissions and all presentations (in both platform and poster formats) will be selected from the abstracts. Abstracts are welcomed in all disciplines aimed at identifying or testing medical or surgical interventions, unveiling molecular mechanisms, insights derived from animal models, innovative technologies, provocative concepts and mutation-specific patient reported natural history and surgical outcomes for both children and adults.
Abstracts must be submitted electronically by February 19.
Email research@marfan.org to learn more about the VEDS Scientific Meeting.