For general management, individuals with Vascular Ehlers-Danlos Syndrome (VEDS) should always have a general practitioner who manages most of their day-to-day care. Care is local. The primary care physician should be in communication with a care team, some members of which may be at a major institution. Depending on your condition, several specialties should be included. For VEDS, close association to a vascular surgeon, general surgeon, gastrointestinal physician, and geneticist at a major institution is critical. It is important that the providers communicate with each other to provide integration of care. If there are orthopedic, cardiac, vision, or pain issues, these specialties can also be included.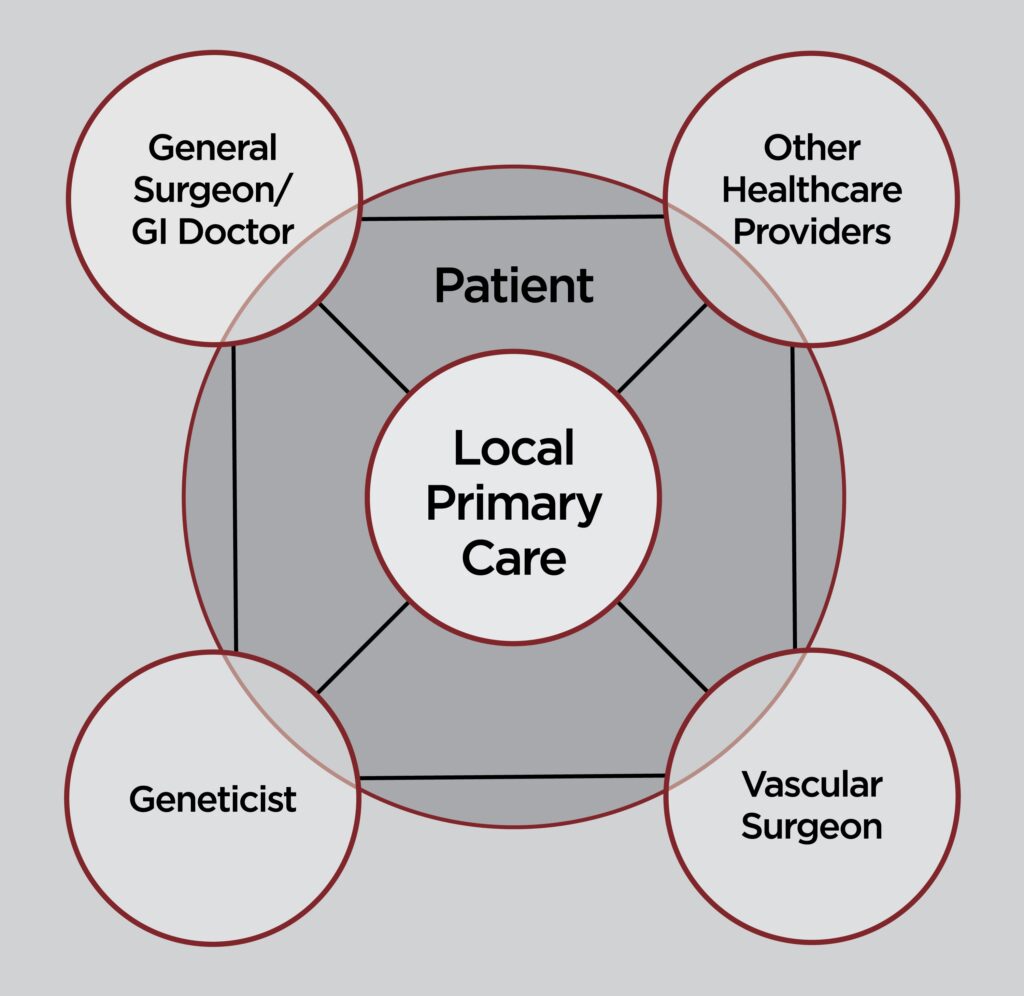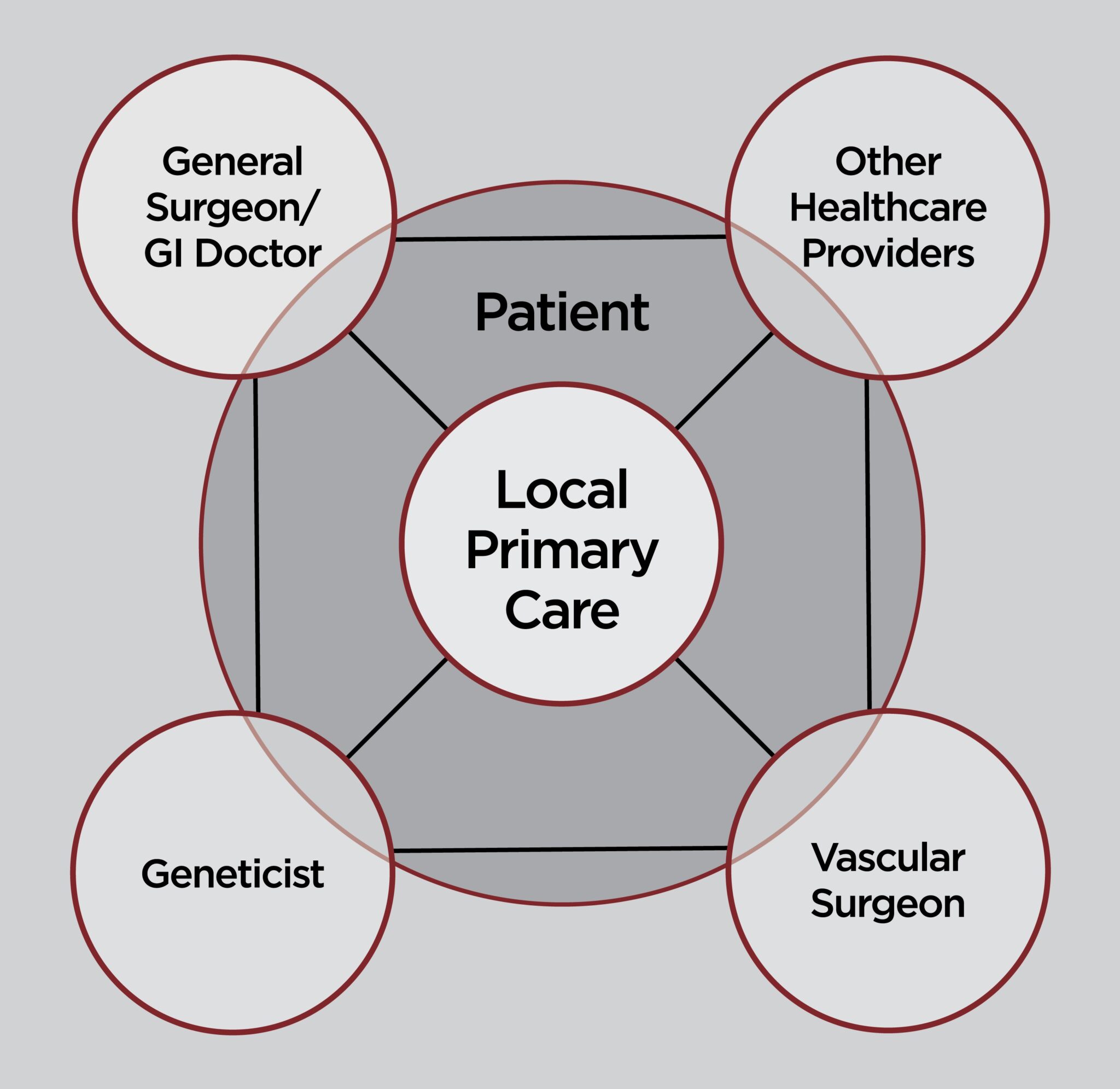 Finding the Right Primary Care Physician:
In selecting practitioners for the Care Team, it is important to define and explain the role of the primary care physician for a person with VEDS. They should be willing to:
form a partnership with you to achieve health management goals
develop a care plan that includes medications, lifestyle changes, exercise modification, nutrition, and surveillance and imaging reminders
within the care plan, provide criteria and contacts in case of sudden health care developments and be sure that there is always designated backup
provide care and management to high risk patients with a chronic and progressive condition
provide seamless cross coordination with specialists, especially in an emergency situation
be the main point of contact for patient, family and providers through the care process
review health care management information with ongoing updates and mentoring opportunities published in the medical literature, available from independent resources or from The VEDS Movement designed specifically for physicians
add an emergency alert on the electronic medical record for arterial dissection, pneumothorax, carotid cavernous sinus fistula and colon rupture, as well as emergency imaging considerations. Instructions are provided by The Marfan Foundation here
When choosing a primary care physician, it is important to keep in mind and emphasize with the physician that while they may not have experience caring for an individual with VEDS, many times they have managed complications like bowel perforations, arterial dissections, aneurysms, and lung collapses in individuals without VEDS. Primary care physicians must be willing to collaborate within the care team, learn the risks associated with VEDS, and become familiar with managing these complications in someone with VEDS.
Want to learn more about developing your care team with VEDS? Watch our webinar with Dr. Peter Byers, and other webinars on VEDS, here.
You can also reach find our Institutional Directory of centers who have indicated they care for individuals with VEDS here.