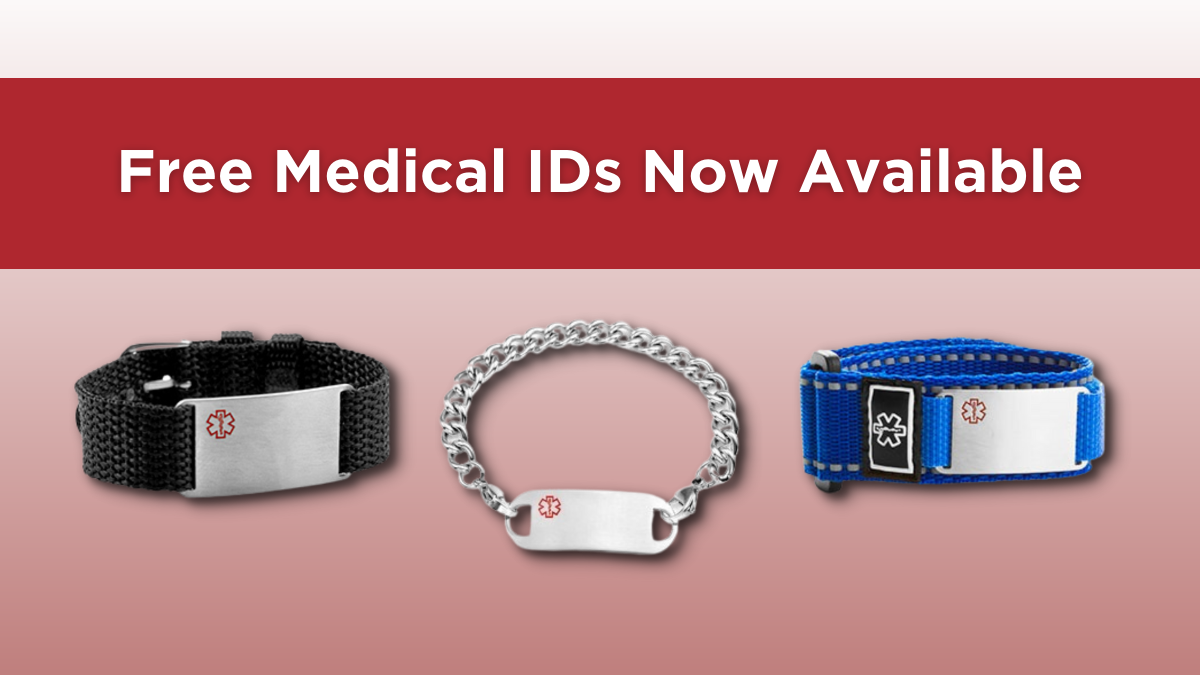 We are pleased to announce free Medical IDs are now available to people with Vascular Ehlers-Danlos Syndrome (VEDS) through The VEDS Movement, thanks to the generous donation from the Daskal Family Foundation for the VEDS Emergency Awareness Project. Through a partnership with Sticky J, a medical ID bracelet company, bracelets are now available to people affected by VEDS in the United States, Australia, Austria, Barbados, Canada, Denmark, Finland, France, Germany, Ireland, Israel, Italy, Jamaica, Japan, Mexico, Netherlands, New Zealand, Norway, Puerto Rico, South Africa, Sweden, Switzerland, and the United Kingdom. Requests for free Medical IDs can be submitted here.
People with VEDS are at a high risk of life-threatening complications like arterial ruptures and dissections (including the aorta), organ ruptures (particularly the bowel and uterus), carotid-cavernous sinus fistula, and lung collapse. A wearable medical ID is an important tool in helping communicate these risks to first responders and medical staff in an emergency, especially if someone is unable to communicate their medical history.
VEDS, which is a rare form of Ehlers-Danlos Syndrome, is often misdiagnosed or undiagnosed until a major life-threatening medical event. People with VEDS frequently describe their long road to diagnosis, as well as emergency department visits where physicians have confused them for having a less dangerous condition. The lack of familiarity with VEDS among emergency physicians frequently leads to errors in triage and treatment. Some common hospital procedures can even be harmful to individuals with VEDS. This is something many in the VEDS community know too well.
"We are extremely grateful for Dr. Ierachmiel Daskal's passion to provide Medical IDs at no cost to those in the VEDS community," stated Katie Wright, Director of The VEDS Movement. "This provides an additional critical resource for affected individuals in an emergency and supplements the materials in our VEDS Emergency Preparedness Kit, available for free on our website."
This VEDS Emergency Awareness project kicked off in 2022 and will continue into 2023. The project will help raise awareness on VEDS among emergency medical providers and provide complimentary medical alert bracelets to people in the VEDS community.
Sign up for updates from The VEDS Movement here.