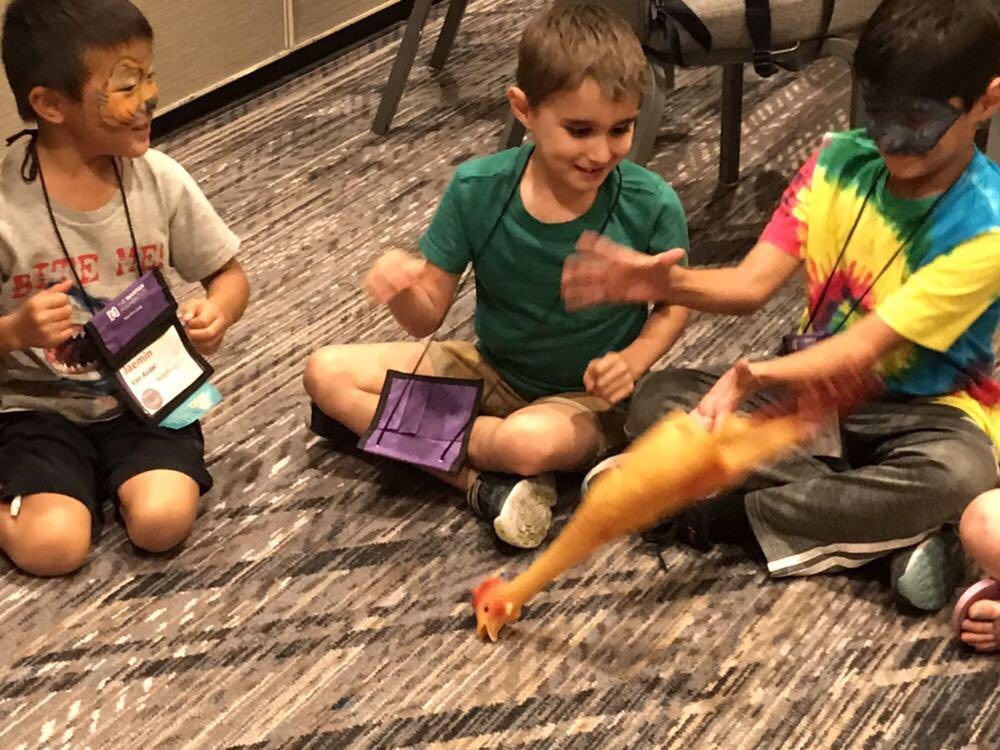 Camps
Summer camps are a rite of passage for many children — where they can learn independence and grow in a safe environment. Regular day camps or sleepaway camps are not always practical or safe for children with Marfan, Vascular Ehlers-Danlos Syndrome (VEDS), LDS, or other related conditions.
Now, children with Marfan, Vascular Ehlers-Danlos Syndome (VEDS), and LDS can experience various camps in an environment that is safe for them. It also enables them to create connections with other kids who are just like them and form meaningful bonds that can last a lifetime.
Camp Victory for Families offers programming for children and teens ages 5 to 18, and their family. It features traditional summer camp activities, such as archery and paddleboats, arts and crafts, mini-golf and swimming, as well as other standard camp activities that are modified so that all can participate. Parents have the opportunity to get involved in activities with their children and participate in professionally-led support groups.
Camp Victory for Kids offers children and teens, ages 7 to 18, an opportunity to have an independent camp experience. Children participate in all camp activities, such as lake swimming, boating, archery, arts and crafts, dances, campfires, and much more in a safe environment using only therapeutic and adaptive equipment. When camps includes accommodations and all meals. A nurse knowledgeable in Marfan syndrome and VEDS will be onsite.
"Attending the Marfan's summer camp was a life changing experience for Christian. He had the best time & experienced so many new things, he came home with newfound confidence. He made friendships with other kids who understand the hardships of a condition like VEDS. He's been keeping in touch with those friends since & is actively counting down the days until next year's camp. I had the peace of mind of knowing he was safe. He will return every year possible as the experience was priceless."

Yvette Oviedo, Christian's mom
Upcoming Camp Dates
We are pleased to announce that we have confirmed the following camps for this year:
Sierra Nevada Journeys – Northern California:
Camp Victory for Families – May 5-7, 2023
Camp Victory for Kids – July 30-Aug 4, 2023
Camp Twin-Lakes – Georgia:
Camp Victory for Families – Oct. 13-15, 2023
Camp Victory for Kids – July 23-July 28, 2023

Camp Joy – Ohio – In Partnership with the EDS Society:
VEDS Family Camp -July 7-9, 2023 Apply today!
For more information and to register visit The Marfan Foundation site here.
Looking for a connection with another affected family? Our Virtual Support Groups can help.