What are the symptoms found in those affected by Vascular Ehlers-Danlos syndrome, or VEDS?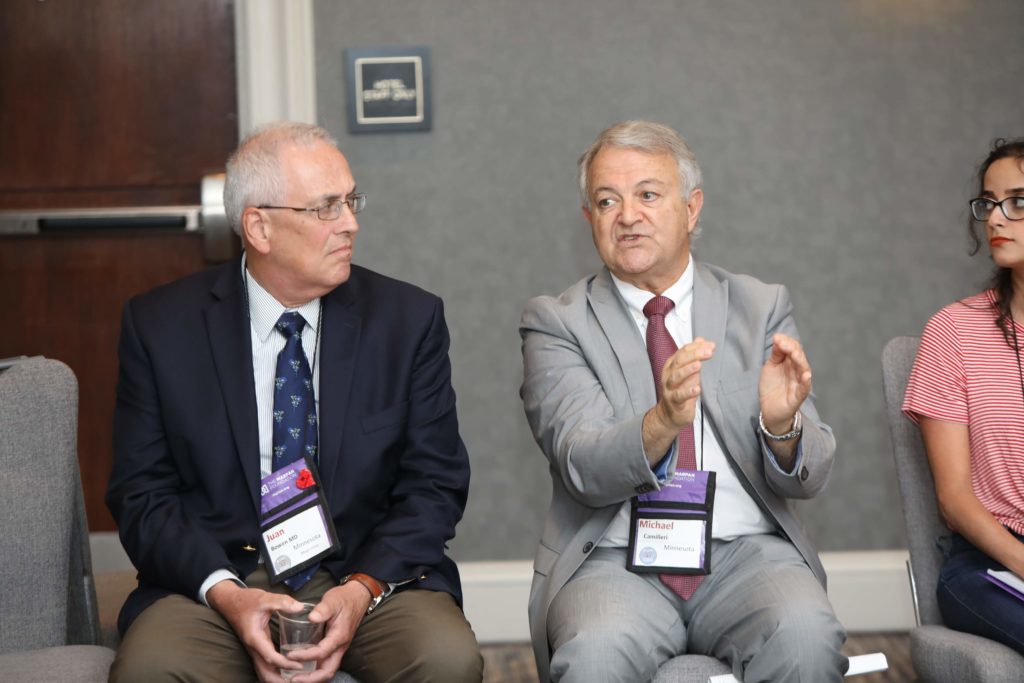 The following are symptoms found in people with Vascular Ehlers-Danlos Syndrome (VEDS):
Cardiovascular and arterial characteristics
There is no increased risk of valvular or structural cardiac defects.
There is an increased risk of coronary artery dissection, and as a result, myocardial infarction (heart attack). In the event of myocardial infarct, there is an increased risk of ventricular rupture and pericardial tamponade (compression of the heart caused by fluid collecting in the sac surrounding the heart), resulting in sudden death.
Non-myocardial infarct related mitral valve papillary muscle rupture has been seen
Early onset of varicose veins
Arterial rupture may be preceded by aneurysm, arteriovenous fistulae (abnormal communication between an artery and a vein) or dissection, or may occur spontaneously.
Sites of arterial rupture are the thorax and abdomen, head and neck and extremities.
The aorta, the main blood vessel that carries blood from the heart to the rest of the body, may enlarge or bulge (aortic dilation or aneurysm)
Any artery in the body may enlarge or bulge (arterial aneurysm)
The layers of any artery in the body (including the aorta) may separate or tear (aortic or arterial dissection). Typically, the medium- to large sized arteries are affected.
Strokes are rare but can reflect involvement of cerebral or cervical vessels.
Joints, skeletal, and muscle (musculoskeletal)
Some joints may be very flexible (double-jointed), typically the smaller joints.
Joint pain may be present
Congenital hip dislocation
Congenital clubfoot
Limb reduction defects (born with limbs which are shorter or longer than usual, or missing), which may be secondary to amniotic banding.
Suspected increase in relative frequency of muscle and tendon rupture
Eyes (ocular)
Keratoconus (cornea of eye bulges outward causing thinning)
Large or deep-set eyes (subtle protrusion is also a common feature and may result in failure to completely close the eyelids while sleeping)
Carotid cavernous fistula may be recognized because of a sudden onset of a whooshing sound followed by pain around the eye which is caused by sudden engorgement of veins resulting from an improper communication between the arteries and veins behind the affected eye.
Lungs (pulmonary)
Sudden lung collapse, (pneumothorax) may be due to rupture of pulmonary blebs. This is usually an early manifestation.
Spontaneous lung bleeding (pulmonary hemorrhage) resulting in hemoptysis (coughing up blood) is a rare complication.
Uterus
The uterus may rupture, particularly during the third trimester of pregnancy.
Gastrointestinal
The most common complication is spontaneous rupture of the colon, usually the sigmoid colon.
Small bowel rupture is less common.
Fistula formation following abdominal surgery is not uncommon.
Esophageal and gastric rupture have been reported.
Skin
May be thin, and the veins may be visible in some people.
Prone to tearing and easy bruising.
Oral
Gum fragility with bleeding after brushing or flossing
Gum recession
Repetitive partial jaw dislocations and pain of the jaw.
Kidneys (renal)
Renal artery dissection may lead to reduced blood flow, loss of renal parenchyma (functional parts of the kidney), and renal hypertension.
Do you suspect VEDS? Learn about diagnosis.