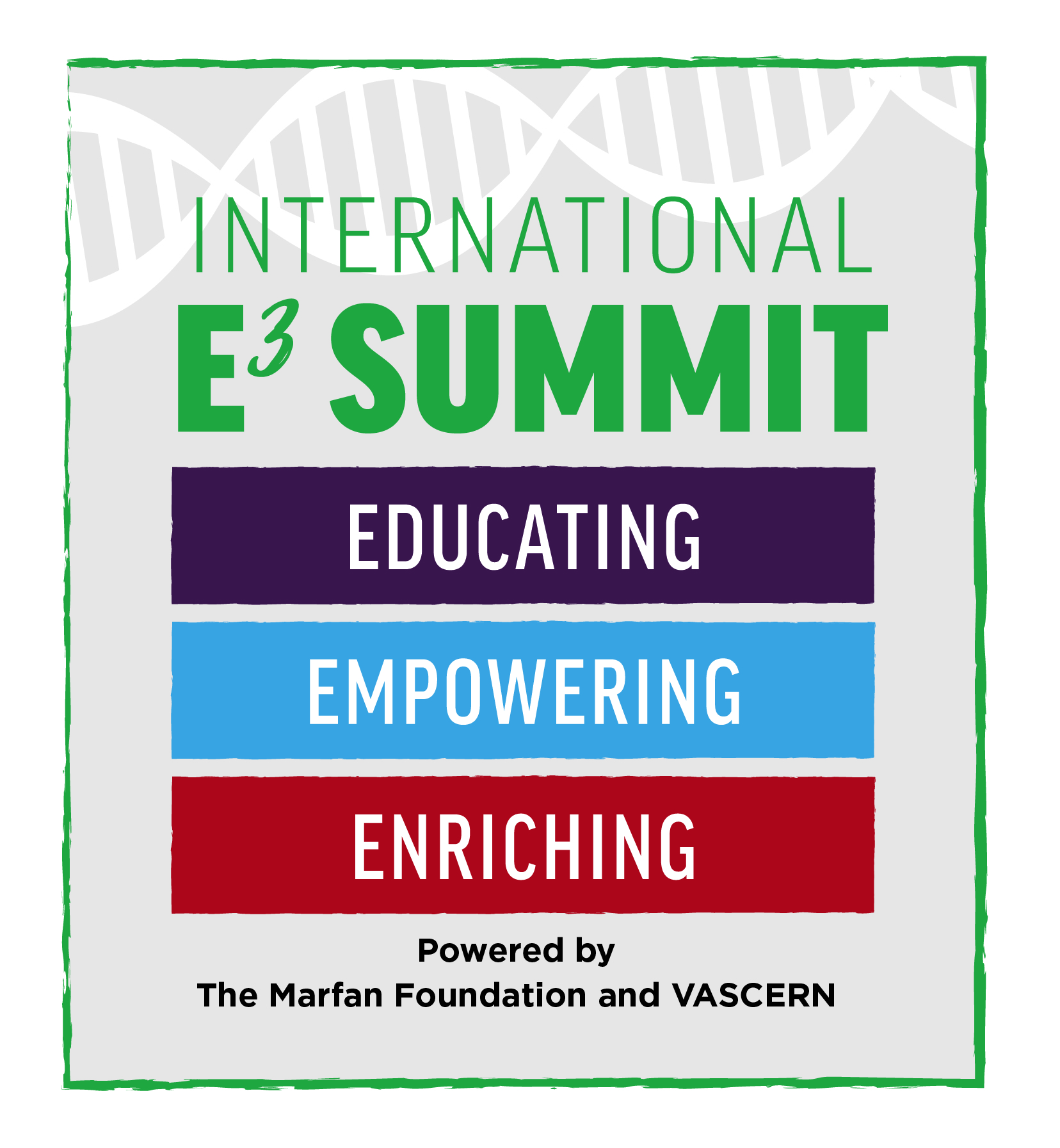 The Marfan Foundation has made the 60 English presentations given during its International E3 Summit available on its YouTube Channel. The talks – which were given by internationally renowned experts on Marfan, Loeys-Dietz, and VEDS – cover all aspects of these conditions, from the genetics and diagnosis, to vascular and cardiac surgery, to the treatment of other body systems impacted by these connective tissue conditions.
The Marfan Foundation's International E3 Summit was the largest event in the Foundation's history, with more than 70 presentations given during the three-week event and more than 3,000 registrants from 75 countries around the world. In addition to the English language presentations, some talks were delivered in Spanish, Italian, German, French, Dutch, and Russian. These will be accessible via our YouTube channel in the coming weeks.
To see the entire playlist, click here.
Among the many medical presentations are specific presentations on VEDS, including:
Gastrointestinal Surgery for VEDS
ABCs of VEDS
Gut Wrenching! LDS & VEDS Colon Issues
The Art of VEDS Vascular Surgery
Genetic of VEDS
Viewing Your VEDS Arterial Tree
What's in Your VEDS Family Tree? Genetics, Variability, Outcomes
Management of VEDS in Children
Breathe Easy- Marfan/LDS/VEDS
Preimplantation Genetics Diagnosis and Pregnancy
Can I do this? Your Exercise Questions Answered (VEDS, Marfan, LDS)
In addition to the medical presentations, there are several sessions on quality of life issues, such as:
Inner Peace Through Self-Compassion
Adjusting to a New Normal
Stress and the Cycle of Negative Thinking
Parents (and future parents) may especially be interested in:
Oh Baby – Family Planning and Pregnancy
Teen Panel
Bullying: Tools and Mindset
Creating a School Safety Plan
Visit The Marfan Foundation on YouTube to view all E3 Summit English presentations, as well as our other playlists that address your medical and quality of life needs. Subscribe to our YouTube Channel to be alerted whenever we post new videos.