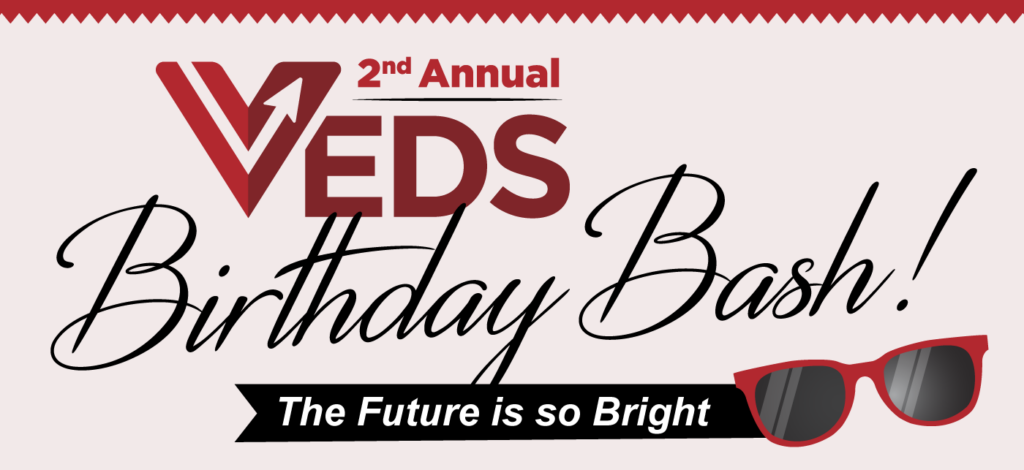 Join us on October 7, 2021 to celebrate the 2nd birthday of The VEDS Movement and the bright future ahead for people with VEDS!
Thank you to our wonderful Birthday Bash committee members:
Meg Boeglin
Joy Foote
Bridgette Connelly Howe
Sarah Jeffs
Morgan Jozwiak
Ashley Rose Marisch
Roe Nania
Kristi Posival
Dan Sperry
For more information about the VEDS Birthday Bash, please contact Alyssa Aiello at aaiello@marfan.org.

---
Check out more things you can do during October for VEDS Action Month.