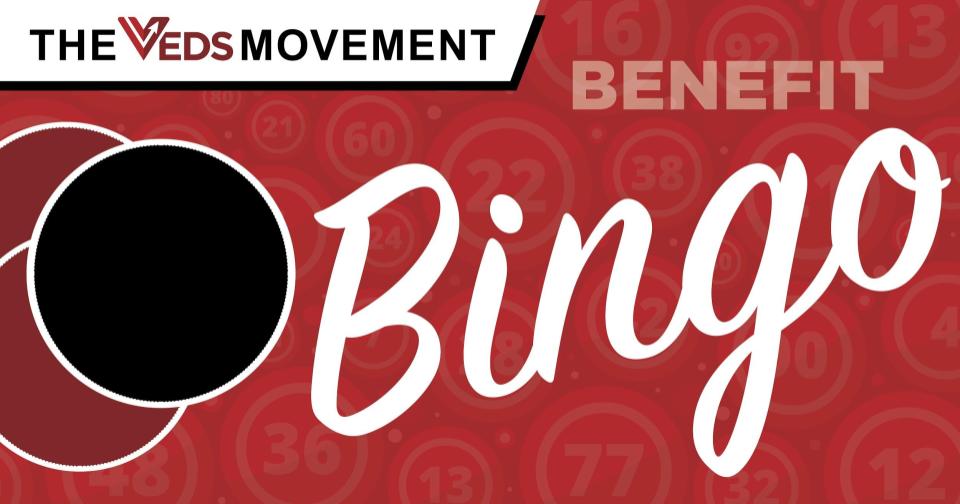 The VEDS Movement now regularly holds Virtual Benefit BINGO nights! These BINGO nights are themed events; you will learn interesting facts about the theme of the evening while playing interactive BINGO!
Proceeds from each BINGO event will benefit The VEDS Movement, supporting programs that are vital to individuals, families, physicians, and research for VEDS.
After you register, you will receive an empty BINGO card and a word list to play. All members of one family can play with one registration fee, but additional donations are welcome!
The winner of the game will be featured on the registration page for the next BINGO night!
In addition, you can choose to sponsor a VEDS Movement Virtual Benefit BINGO night. With a $25 sponsorship, you can choose the theme! With a $50 sponsorship, you can be a live BINGO caller on one of our next games! When you sponsor a game, we will also feature you on the BINGO registration page.
We look forward to seeing you soon!
Upcoming BINGO Nights
---
Previous BINGO Nights and Winners
Halloween BINGO
October 30, 2020
Winners:
First Place: Margaret O'Neal
Second Place: Joy Foote
In the Zoo BINGO
August 6, 2020
Winners:
First Place: Linda Mills
Second Place: Margaret O'Neal
Sponsored by Joy Foote
Magical Wizardry BINGO
July 9, 2020
Winners:
First Place: Joy Foote
Second Place: Becky Fultz
Sponsored by: Laura Larson
Rock 'n Roll BINGO
June 4, 2020
Winners:
First Place: Margaret LeJuste
Second Place: Fran Marin
Sponsored by: Beth Utz
Looking for other ways to fund-raise or raise awareness? Consider joining our Community Action Team and hosting your own event!