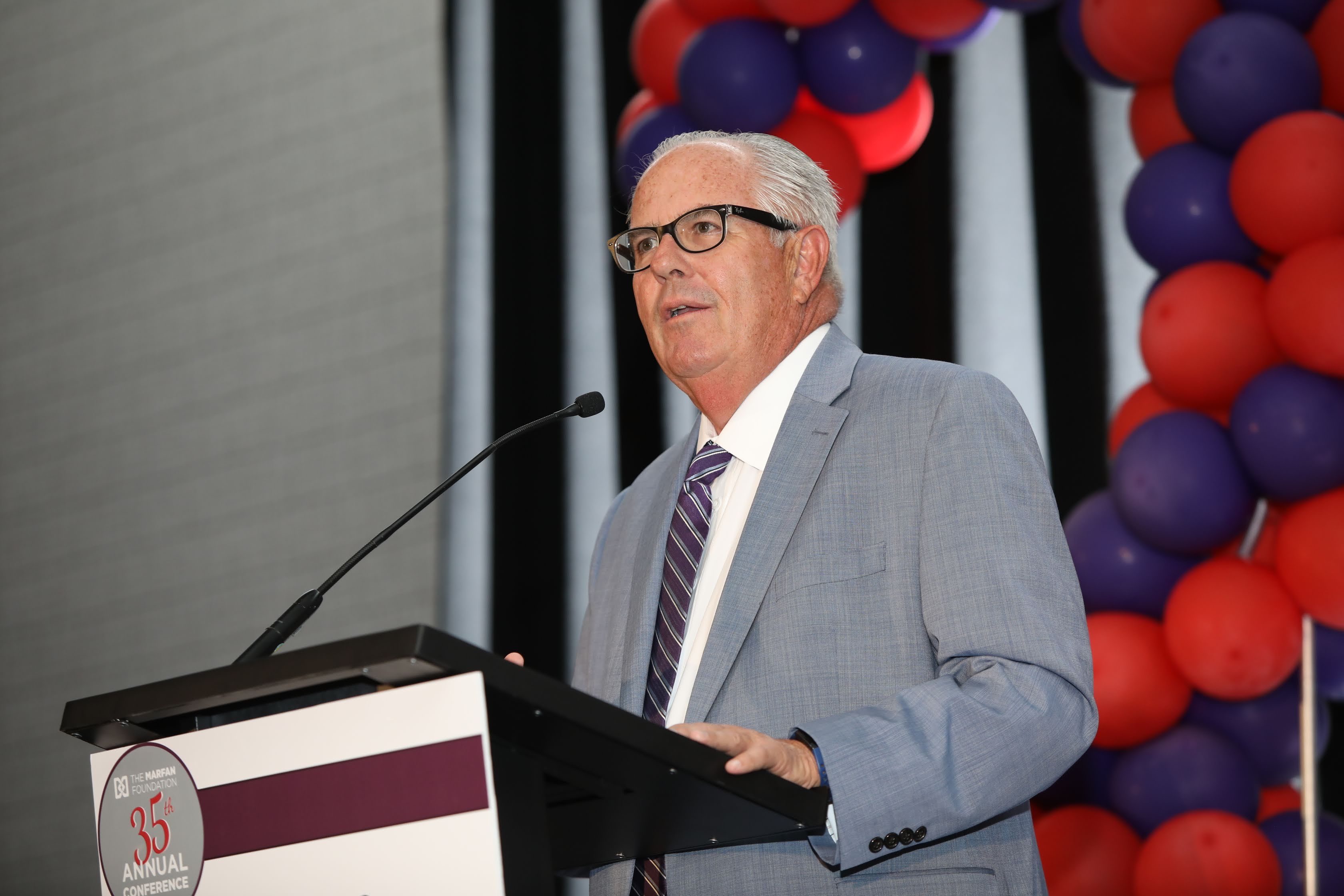 ---
The Marfan Foundation, which saves lives and improves the quality of life for people with Marfan, Vascular Ehlers-Danlos (VEDS), Loeys Dietz, and other genetic aortic conditions, is expanding with a new division dedicated to programs and support services for VEDS. The Foundation has named Katelyn Wright, a highly regarded patient advocate in the VEDS community, director of the new division.
"Creating a division that focuses on Vascular Ehlers-Danlos syndrome gives us the ability to build comprehensive programming that parallels the offerings for people with Marfan syndrome. In addition, while many of the population's needs are similar, the VEDS community has many unique challenges and requires other programming and services," said Cory Eaves, the chair of the Foundation's board of directors. "We are committed to serving the special needs of the VEDS population, our genetic 'cousins,' and are thrilled to have Katie on board to help guide the creation of the programming and drive implementation."
In the past year, the Foundation has supplemented its Marfan and related conditions programming and support services with offerings specific to those with VEDS. The Foundation's 2019 Annual Conference featured a VEDS track. In addition to medical presentations and workshops, there were specific networking opportunities for those with VEDS. Our Regional Symposiums have begun to offer VEDS presentations and two webinars in the past year focused on VEDS, with another scheduled for December.
"From a medical and scientific perspective, it makes perfect sense for The Marfan Foundation to add a VEDS division," said Dr. Josephine Grima, chief science officer of The Marfan Foundation. "The medical specialists on our Professional Advisory Board are the foremost experts on both Marfan and VEDS, and a steering committee of VEDS community leaders will soon be announced."
Wright, who is based in Florida, will serve as the face of the VEDS division and, along with the steering committee and Dr. Grima, will guide its future direction. She will also be the lead staff liaison for the VEDS community and will be responsible for the development and execution of the Foundation's three-pronged mission of support, education, and research for VEDS, as well as for generating financial support for the programs.
---
Read more about the leadership of the division, The VEDS Movement, here.