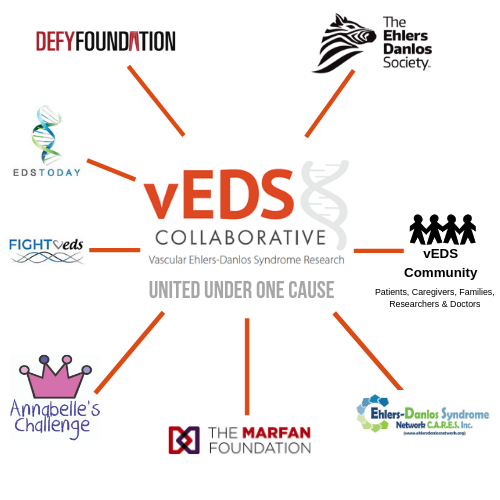 The VEDS Movement is a member of the vEDS Collaborative, a research group led by Sherene Shalhub, MD that has worked to bring together doctors, researchers, and individuals with Vascular Ehlers-Danlos Syndrome (VEDS).
The vEDS Collaborative is currently enrolling individuals in a natural history study, and is planning a clinical trial to compare the effectiveness of medications currently used to treat VEDS in the United States.
The vEDS Collaborative needs your input!
On December 19, 2019, the vEDS Collaborative released a survey seeking input from individuals affected by VEDS in the United States on a clinical trial design. The survey takes between 10-15 minutes and is confidential and anonymous. This survey is to help the Collaborative develop a future research study.
We hope you can take 10-15 minutes to complete the survey and help inform the future of research for VEDS.
If you have any questions about the survey, contact the vEDS Collaborative at vEDSCollab@gmail.com.
Learn more about current research studies enrolling individuals with VEDS.